The Real Estate and Mortgage Show - January 23
Date Posted: January 25, 2016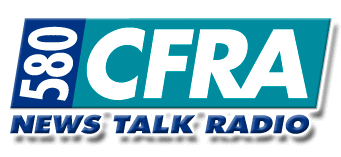 To begin the show, Steve discusses the differences about a Mortgage Brokerage and a Real Estate Brokerage. Frank explains what a Mortgage Broker is and what their goals are: To help clients get a better understanding of mortgages. A Mortgage Broker, unlike a Bank representative, works with many lenders and helps arrange a mortgage product specifically tailored to each individuals unique circumstance. Whether a client is separating, becoming a first time home buyer, is self-employed or is a previous bankrupt, a Mortgage Broker is there to help guide you and simplify the mortgage process.
Frank describes how Mortgage Brokers can work with clients, whether it takes a month or even a year to get a solid strategy in place. Mortgage Brokers work for you, for free, as they get paid only by lenders, upon closing a mortgage deal.
Paul Rushforth has led a successful Real Estate Brokerage, working in the industry for the last 12 years. His Brokerage has helped sell over a staggering 3900 homes. Paul has had success due to the trust clients have for his team. With a dedicated admin team working for his brokerage, Paul allows his real estate agents to have the freedom to focus on helping clients sell or buying a home. This has allowed his brokerage to become one of Ottawa's top producing teams. Just like brokers, Realtors only get paid for closing a successful deal.
It is important to ensure you deal with a professional when purchasing or selling a home and arranging mortgage financing to ensure you receive the best price for a home and lowest rates available for your mortgage.