Open House- The Real Estate And Mortgage Show: March 23, 2019
Date Posted: March 25, 2019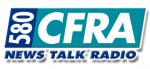 With the recent Budget Plan announcements, there were a few more incentives that the mortgage industry would have liked to see such as re-implementing the 30-year amortization for high-ratio insured mortgages.
With the new RRSP Home Buyers Plan withdrawal increase to $35,000, though not many first-time home buyers may have this much in their RRSPs, it can still be withdrawn under the plan if it has been in the account for 90 days. A piece to note with this program is that not all funds need to be sued for down payment and closing costs if buyers want to use the remaining for furnishings or improvements.
The third piece that came out of the 2019 Budget Plan, came with limited details and is still in the approval process, is the CMHC program First-Time Home Buyers Initiative. This essentially gives first-time homebuyers who purchase a resale home a 5% match to their 5% down payment amount with a loan which would lower the monthly payment. That amount is interest free and is repaid upon sale of the home. For new construction, this amount goes up to 10%. No other details have been made available yet.
Another program, penned for release in 2020, that didn't get much attention but is very helpful is the martial breakdown RRSP withdrawal. It allows those with a marital or common-law relationship breakdown to use the same parameters for an RRSP withdrawal as first-time home buyers.
The Ottawa real-estate market continues to be a seller's market with only 3753 listing which is low compared to the normal level for this time of year which is around 6-7000. There are 3131 residential homes and only 633 condos. Year-to-date, since January 2019, sales on residentials is about 2700 and condos make up 763. There are currently 503 conditional offers which seems to be on the high end.
For more great tips and information, click here for the full CFRA podcast.